Welcome to ChibiAkumas.com!


ChibiNews:
Big news!!! I've written a book!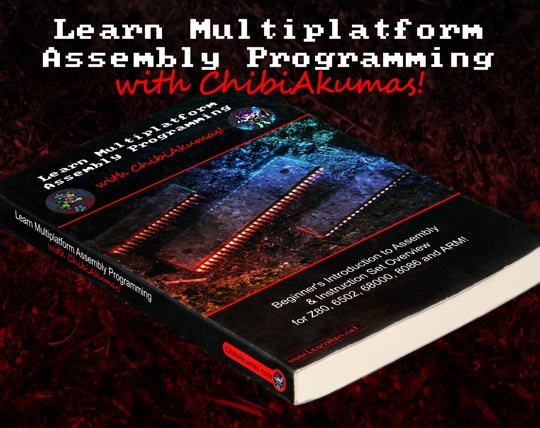 "Learn Multiplatform Assembly Programming... With Chibiakumas" is my first book... Covering a whopping 5 CPU's (Z80, 6502, 68000, 8086, ARM) it's aimed at the absolute beginner.

There's an introduction covering the terminology you'll come across, an introduction to each processor, it's registers and addressing modes, and a summary of all the major commands, written in a style intended to be 'down to earth' and more suited to regular readers!

The book contains 270 pages is available now from Amazon either in print as a paperback ($18.66 / £14.95), or digitally on Kindle ($9.55 / £7.99).


The book should be available worldwide!
You can buy it now on amazon.... Amazon US link .... Amazon UK...
It should be available on your 'local' amazon too - If you live somewhere else Just search for chibiakumas !



Latest Tutorial:




Recent News:
Lesson P34 - Creating a game for the NeoGeo CD!

Sprite Movement on the Dragon 32- Simple 6502 ASM Lesson S1

Amiga - ASM PSET and POINT for Pixel Plotting

Learn 65816 Assembly: 8 and 16 bit modes on the 65816

SNES - ASM PSET and POINT for Pixel Plotting

ARM Assembly Lesson H3

Lesson P65 - Mouse reading on the Sam Coupe

Mouse Reading in MS-DOS

Risc-V Assembly Lesson 3 - Bit ops and more maths!

Mouse reading on the MSX

Hello World on RISC-OS

Atari 800 / 5200 - ASM PSET and POINT for Pixel Plotting


---
Gaming + more:

Emily The Strange (DS) - Live full playthrough

$150 calculator: Unboxing the Ti-84 Plus CE (eZ80 cpu)


---
New Assembly Tutorials Site URLs!
AssemblyTutorial.com and LearnAsm.net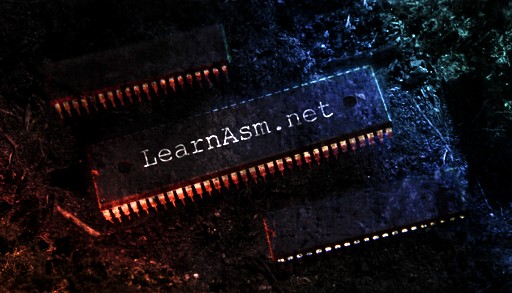 Survivors of the 8 bit wars unite! It's time to make peace and find common ground in the name of self improvement... learn more about the classic consoles and computers you owned, and the ones you wished you owned with my Assembly programming tutorials!


---



Learning Assembly? Join the ChibiAkumas ASM Forum!


Learning or want to learn Assembly? ChibiAkumas.com now has a forum, ask questions, make suggestions, show off you work... Here


---
ChibiAkumas V1.666 is available NOW for all systems (CPC,MSX,Ep128)

Download it FREE now for CPC, CPC+, Elan Enterprise 128, MSX2 and Turbo-R +V9990!
---
About ChibiAkumas...


Chibiko is not having a good afterlife! Being killed by divine intervention, and banished from the underworld is all par for the course, but now a hoard of noisy, ugly, cliché, and badly drawn monsters are invading her land, and causing a ruckus in her castle!

Chibiko is not the kind of vampire who takes this kind of thing lying down! Its time to "Rise from your grave", and use unholy magic to annihilate the monsters, and wipe out this invasion at its source!

ChibiAkumas is the ultimate in 8-bit bullet hell action! bringing the lastest arcade style action to the 80's Z80 computers, and bringing new life to long dead computer systems!

Whether you're a fan of the Amstrad CPC, the MSX2, or the Elan Enterprise 128k, the ChibiAkumas series will bring new,exciting and unexpected games to your platform... with plans to extend to more Z80 systems in the future!

As well as games, I'm running a Z80 Programming Tutorial series, in which you can learn all the tricks and skills I learned during development, and as the games are opensource, you can build your own games based on them!


Download Chibi Akuma(s) now!















-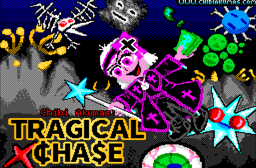 Tragical Chase Title Screen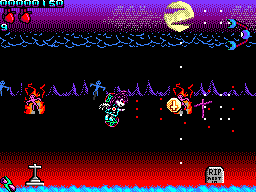 Chibi Akuma(s) Level 1 - Mountains on MSX2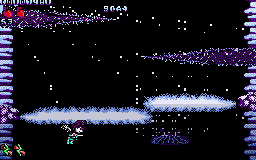 Chibi Akuma(s) Level 4 - Vertical Cave on Amstrad CPC+





Chibi Akumas V1.666 has taken over 350 hours of development, if you want to support my work, and learn all the secrets of the game's development, please back me on patreon!





Thanks to Homebrew Legends for help promoting my game!
Chibi Akuma(s) uses the ArkosPlayer Music Tracker
Chibi Akuma(s) would not have been possible without the following community websites: cpcwiki.eu, cantrell.org.uk,cpctech.cpc-live.com, tutorials.eeems.ca, MSX.org, grauw.nl, spectrumcomputing
The following software was used during Development:WinApe, Arnold, OpenMSX, Fuse, ConvImgCpc,Krita,Blender Openshot, Scribus



Warning!:

This game is comedy fiction which contains graphic violence, bad language and religious themes which will be offensive to some people. the games rating is R-15, if you do not shows like "South Park" you will not enjoy this game


This game is not suitable for children

- if you think a psychotic monster is a good role model for your kids I think you need to re-assess your parenting methods!
I do not condone or encourage any of actions portrayed in this game ! This is FICTION. if you cannot tell the difference between what is acceptable in a game and real life you should not be playing this -

Killing people and drinking their blood is NOT COOL!

... I despair that I have to point this crap out, but it seems I do

Some of the images on this website have had their colour enhanced for artistic effect and to represent the intended appearance of the character, I do not want to mislead people as to the standard of my game, so these images are marked with a red cross


- Please follow me on social networks for updates: Twitter,Tumblr, Pintrerest,Pixiv,DeviantArt, Ameba,Instagram,Facebook